We specialize in residential and commercial swimming pool and landscape design, individually tailored to increase the aesthetic appeal and overall enjoyment of your residential or commercial setting.
You may need our services to design a plan from scratch or you may already have a plan from an outside designer or landscape architect, which now needs to be implemented.

Regardless of where you are in the process, Green Land Co. can take your ideas and make them a reality.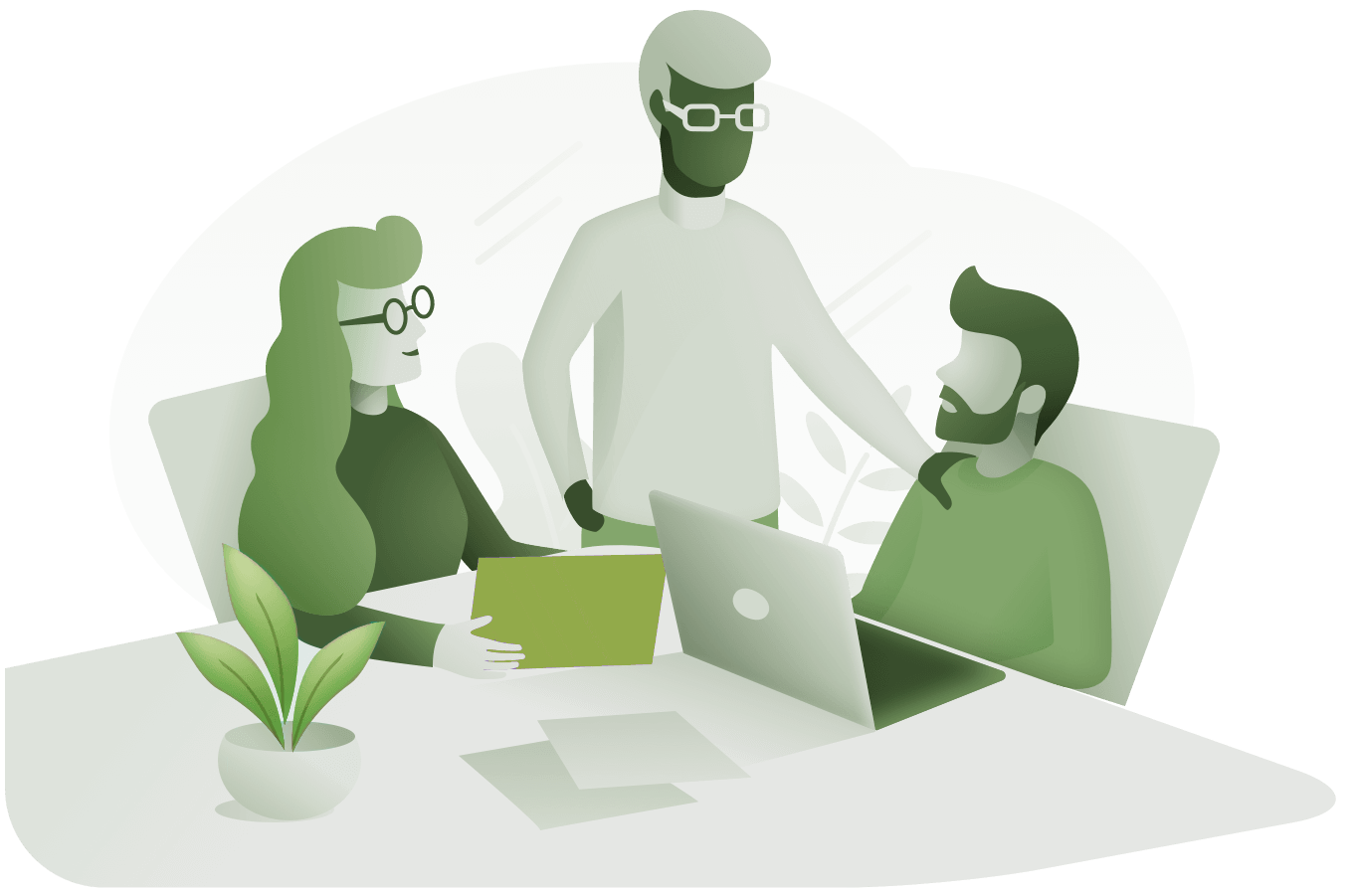 Custom Pools, Spas, Ponds, Waterfalls
We are known for our beautiful pools and spas. Over the past 35 years, we have designed and built hundreds of pools in Del Mar, California. Each pool we design and build is custom designed and tailor made for you property.
Most pool contractors only make pools. Most landscaping contractors only do landscaping. But pools, spas and their surrounding hardscaping and landscaping have to work together seamlessly. As both a California licensed pool contractor and a Calfiornia licensed landscaping contractors, we have the experience and know how to give you a seamless look that pulls together our expertise to make your property more beautiful and more functional.

Designing residential pools is more of an art form than ever before. From waterfalls to grottos, to vanishing pools, infinity pools, and zero-edge pools, we have done it all. We make each desgin from the ground up to fit the contours of your property and to fit new or existing landscaping. Our goal is to create a soothing recreational environment for friends and family while enhancing your surroundings. Our pool designs are created to make the best use of your existing space to help increase the value of your property. We also offer the most advance, energy efficient, and eco-friendly products and systems.
Adding a fountain, pond, waterfall, or stream to your home in Del Mar, California is a magical combination of rocks, plant textures and liquid motion which you will enjoy all year round. Today's systems are owner-friendly, affordable, natural looking, and come with less maintenance time than before.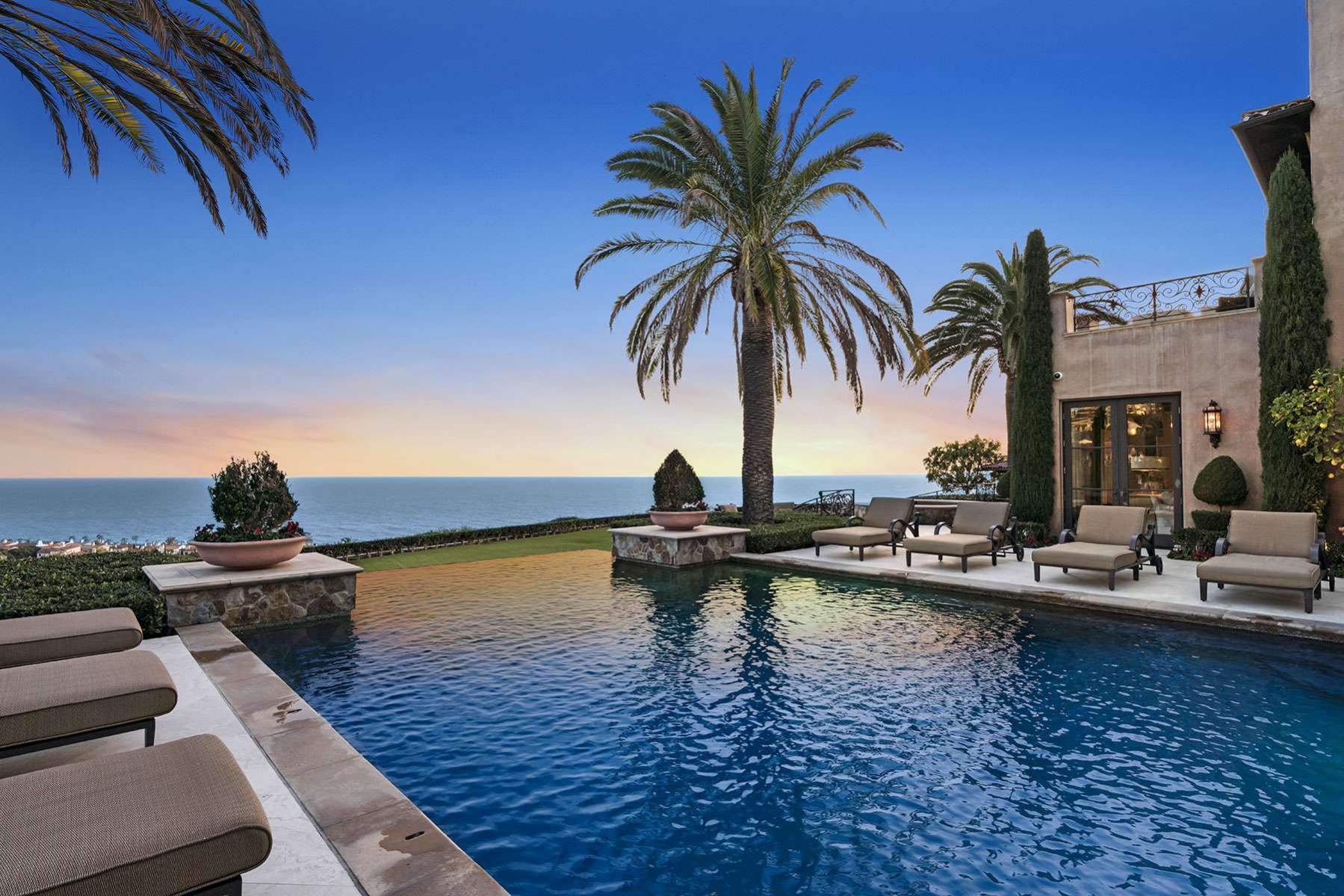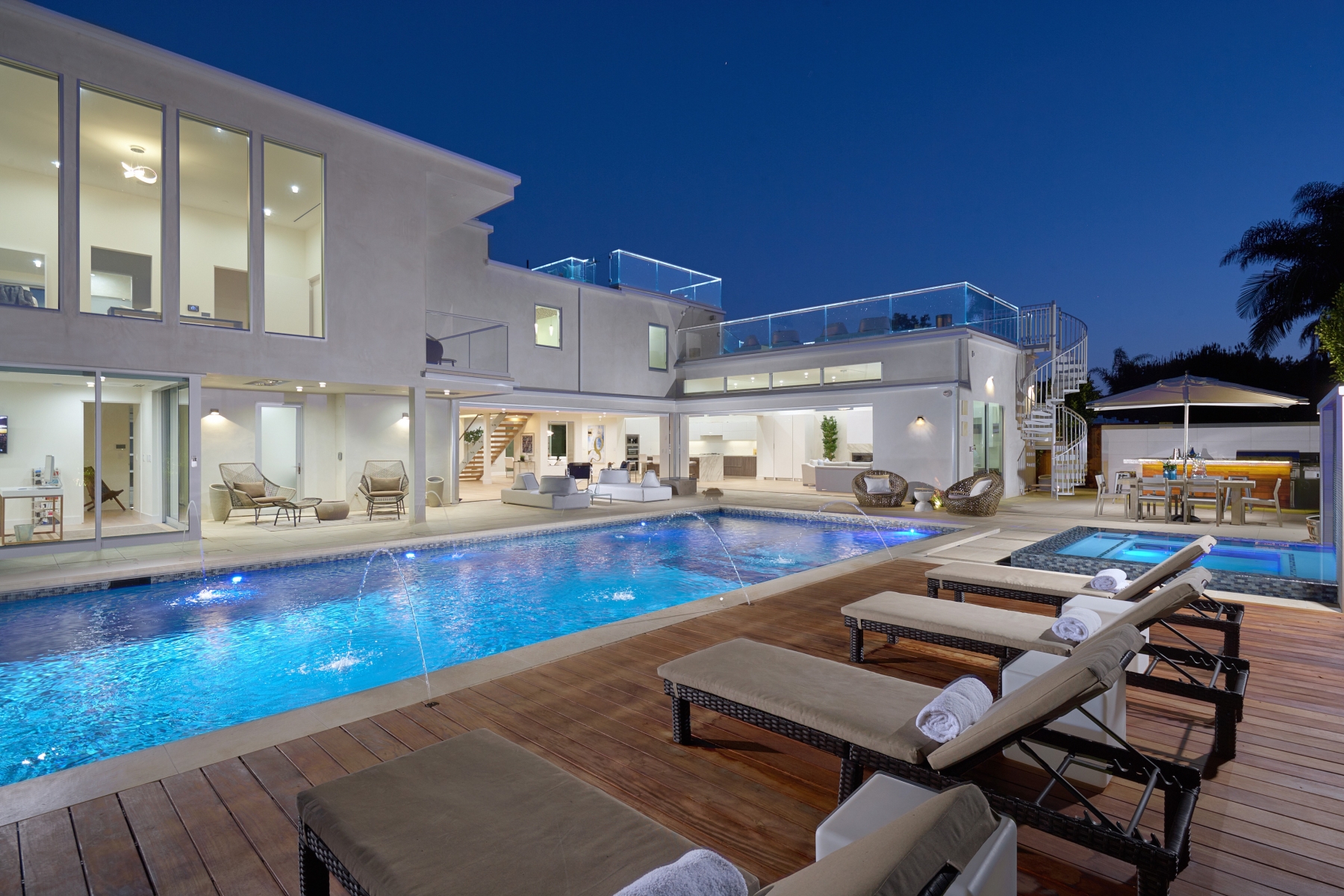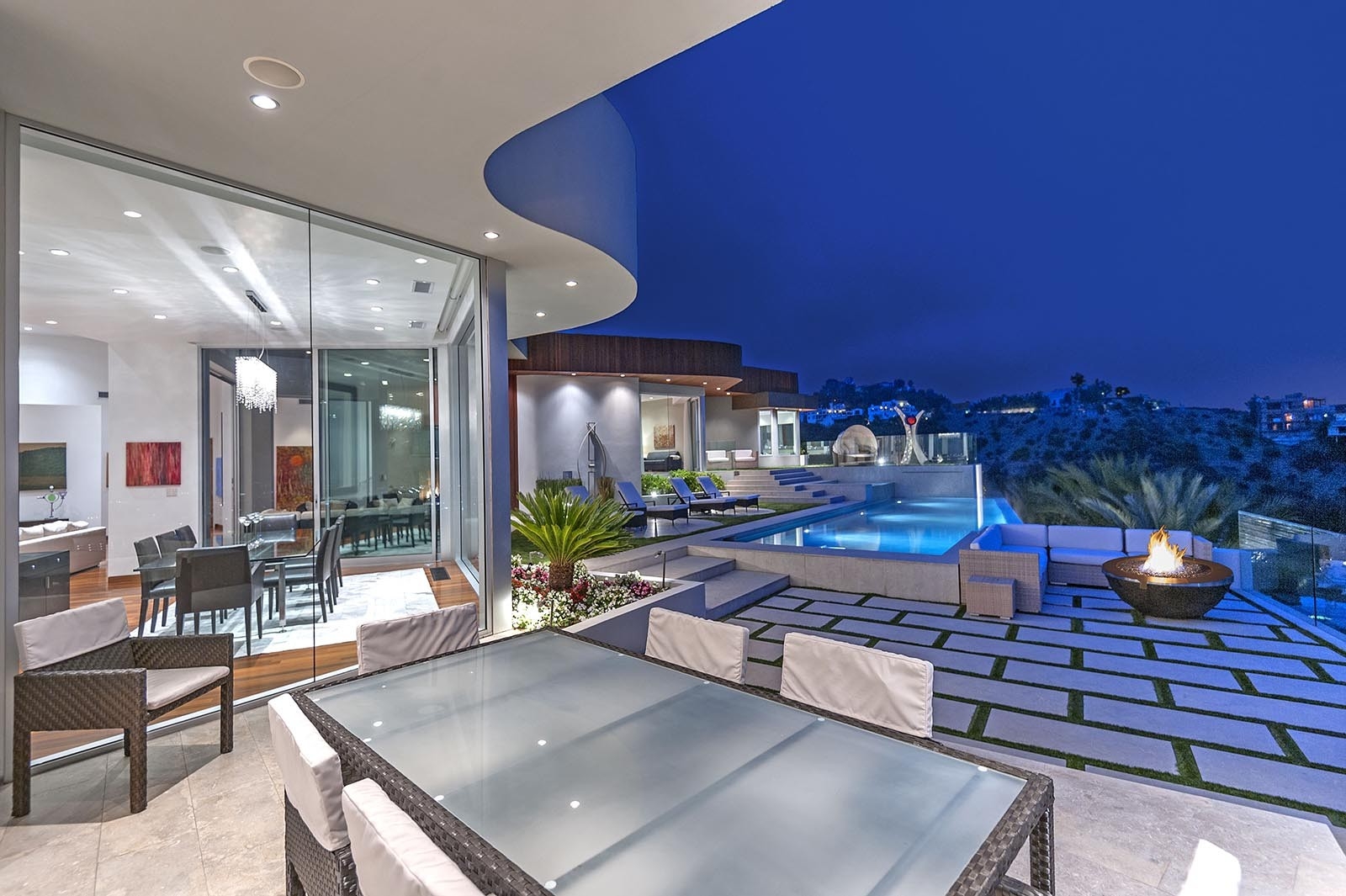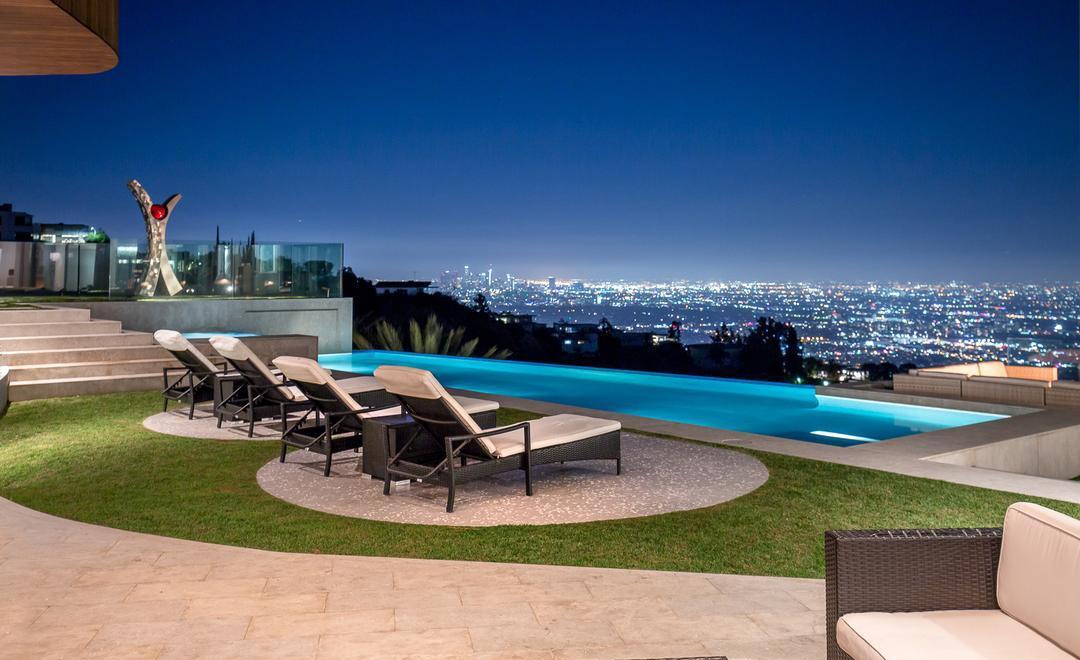 Outdoor Kitchens, BBQs, Grills
Outdoor kitchens, BBQs and grills instantly transform your backyard into a entertainment center that adds enjoyment and instant value to your home. We design a variety of covered and uncovered outdoor grills, BBQs and outdoor kitchens exactly to our customer's specifications.
We use a variety of built-in grills, appliances and other fixtures that are high quality and meet a variety of price points.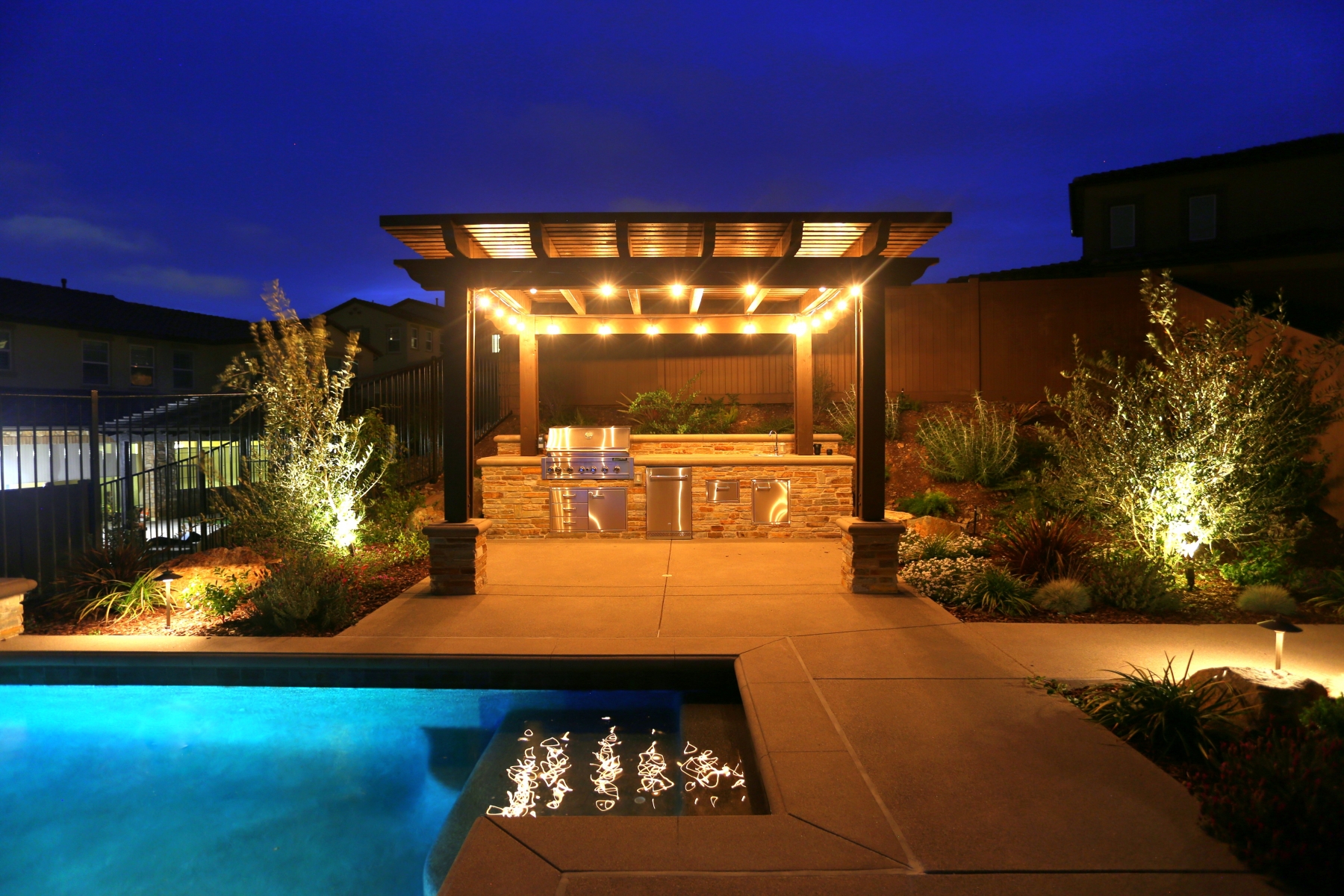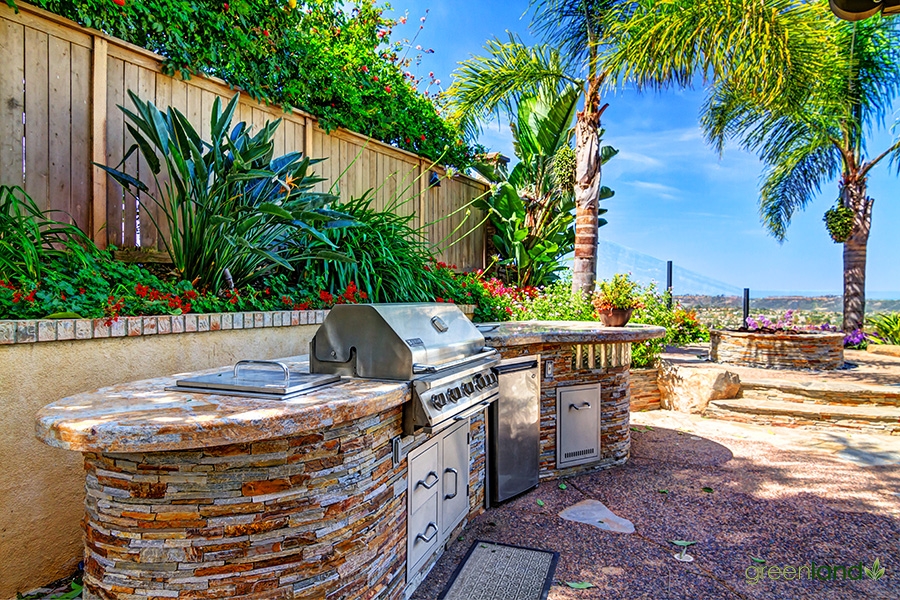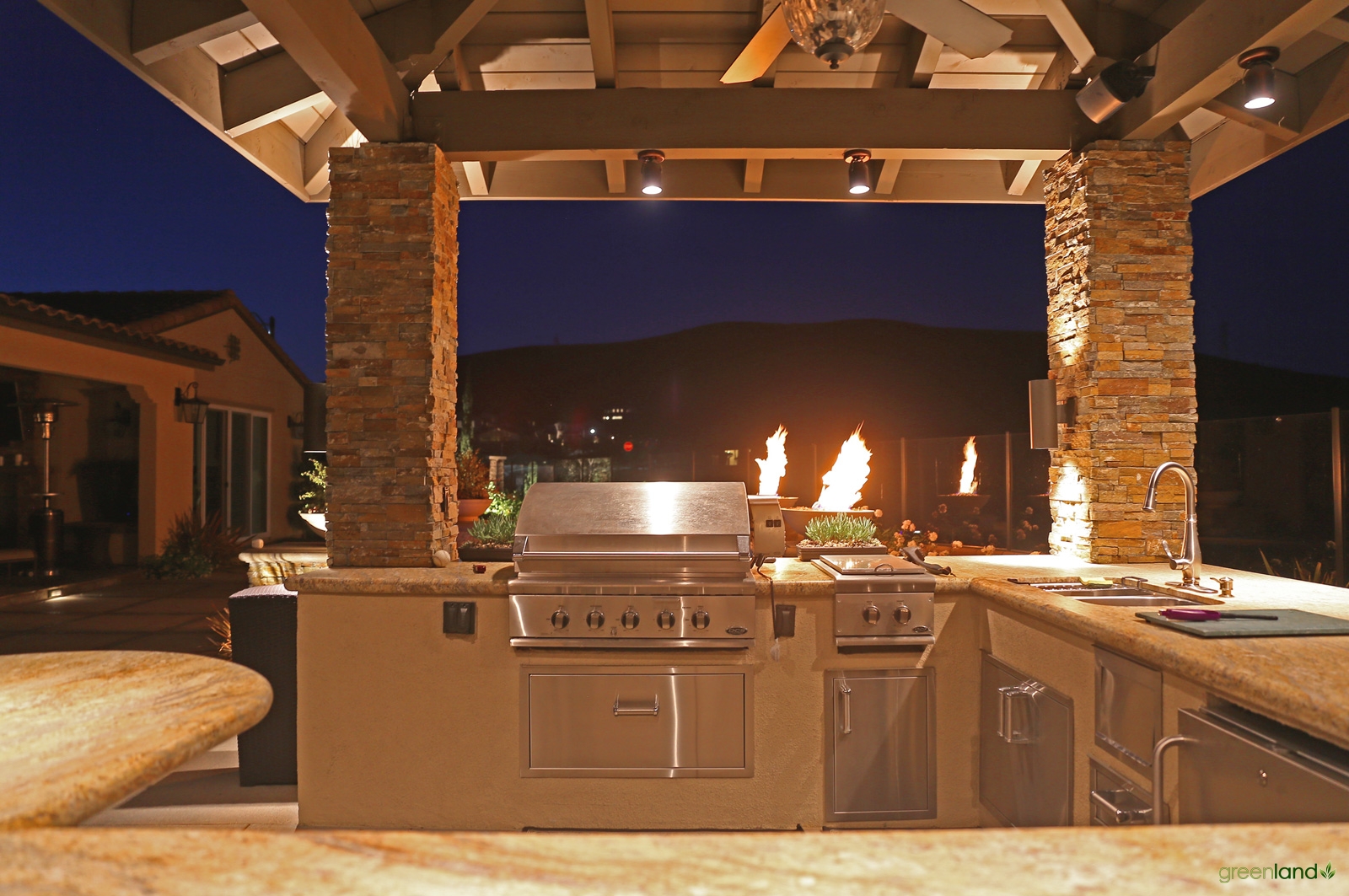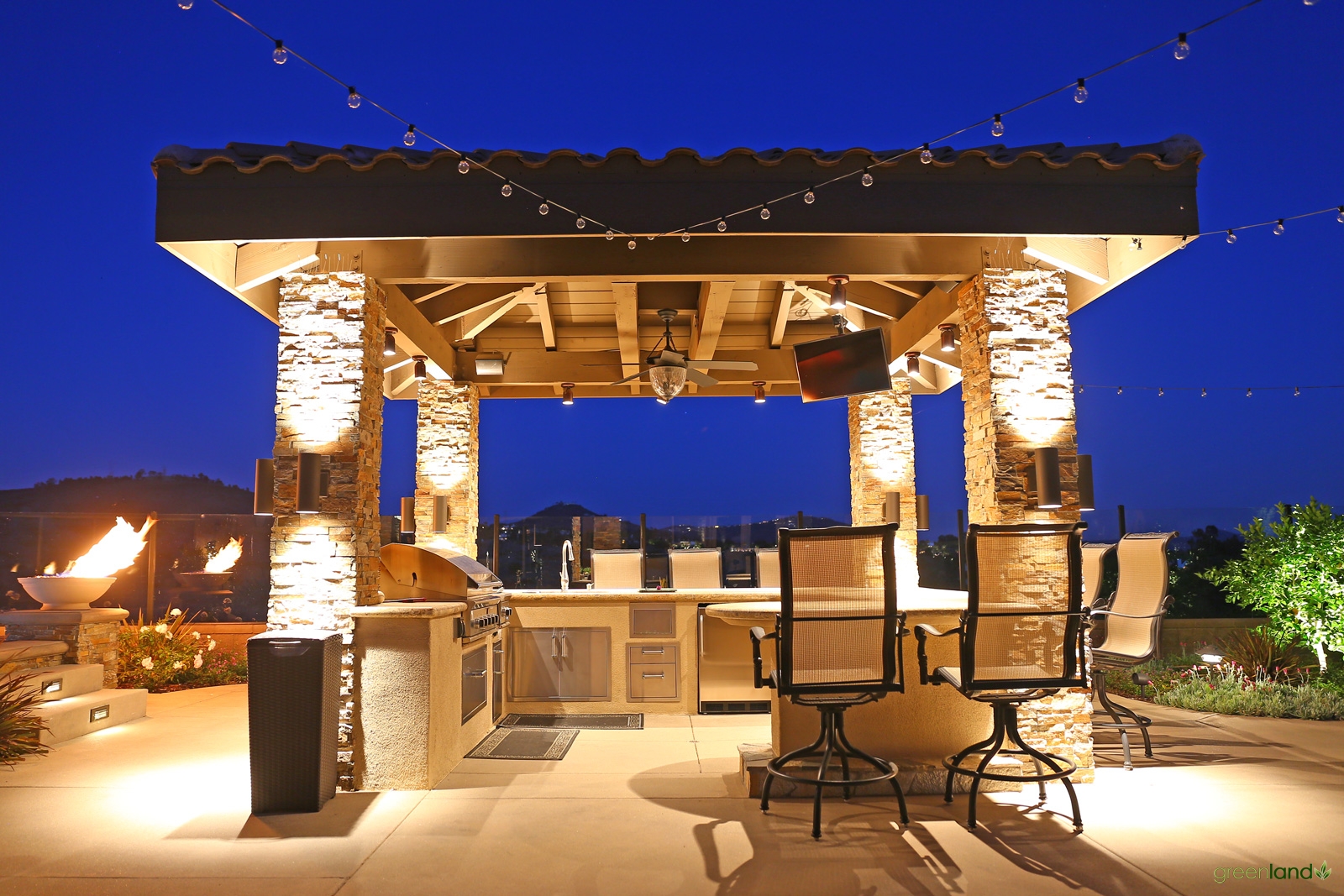 Del Mar Custom Pool Designs and Installation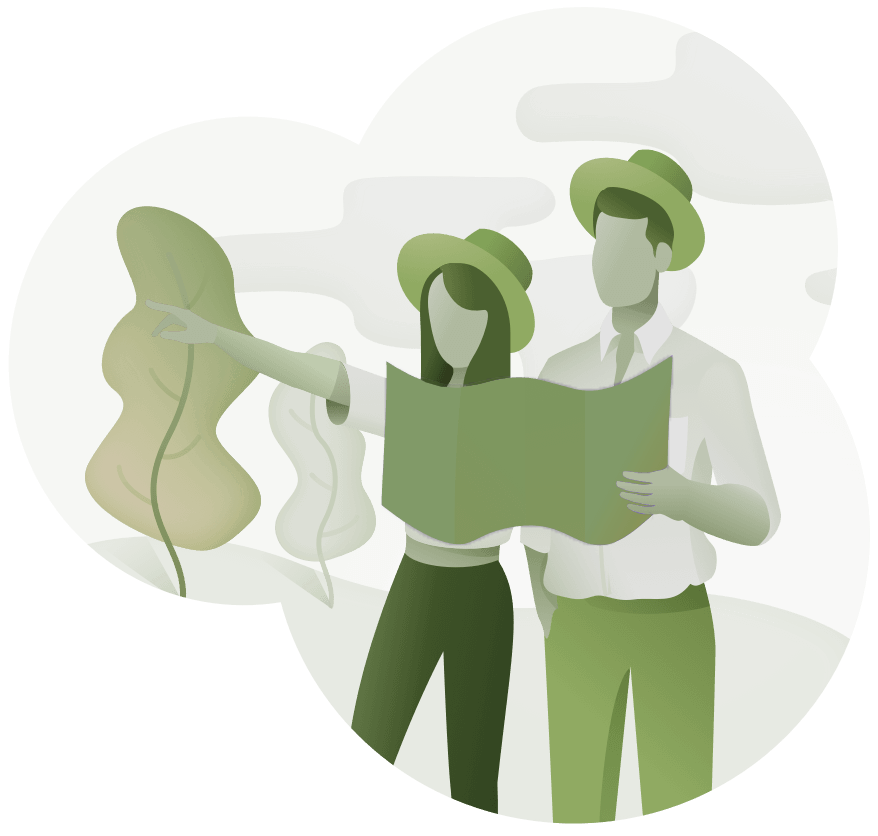 We offer the following services to our clients:
Consultation
Conceptual Design
Pools, Ponds, Waterfalls
Hardscape & Masonry
Outdoor Fire Pits and Fireplaces
Green, Eco-Friendly Landscaping
Pavers
Putting Greens
Landscape Lighting
Focal Points
Custom & Unique Projects
Maintenance & Upkeep
Please visit our gallery to see pictures of our past projects. A well-designed and properly installed landscape will provide years of enjoyment, visual interest, and can substantially increase the value of your property.

Whatever your needs, whether small or large, we offer an array of design and construction possibilities. Give us a call today and we will be happy to set up a consultation.
Your landscape consultation will guide you in discovering what your landscape requires and can be arranged to accommodate your schedule on weekdays or weekends.
The consultation includes a basic site analysis, photo documentation and a complete evaluation of the area in question. We will show you a rough design plan and provide an estimate including all the components that were discussed and agreed upon during the consultation.
2. Design
Landscape concept plans are narrowly tailored to create landscape styles that best suit your taste, lifestyle and the unique architectural elements of your property.
3. Installation
Following the design phase, we then build and install designs created not only by our own innovative designs, but also those brought to us by our clients from outside vendors and landscape architects. Many of our clients even submit their own ideas and suggestions, which we are always happy to help implement. In every case, we seek out materials and specimen plants of the highest quality and install them under the careful supervision of qualified members of our installation team.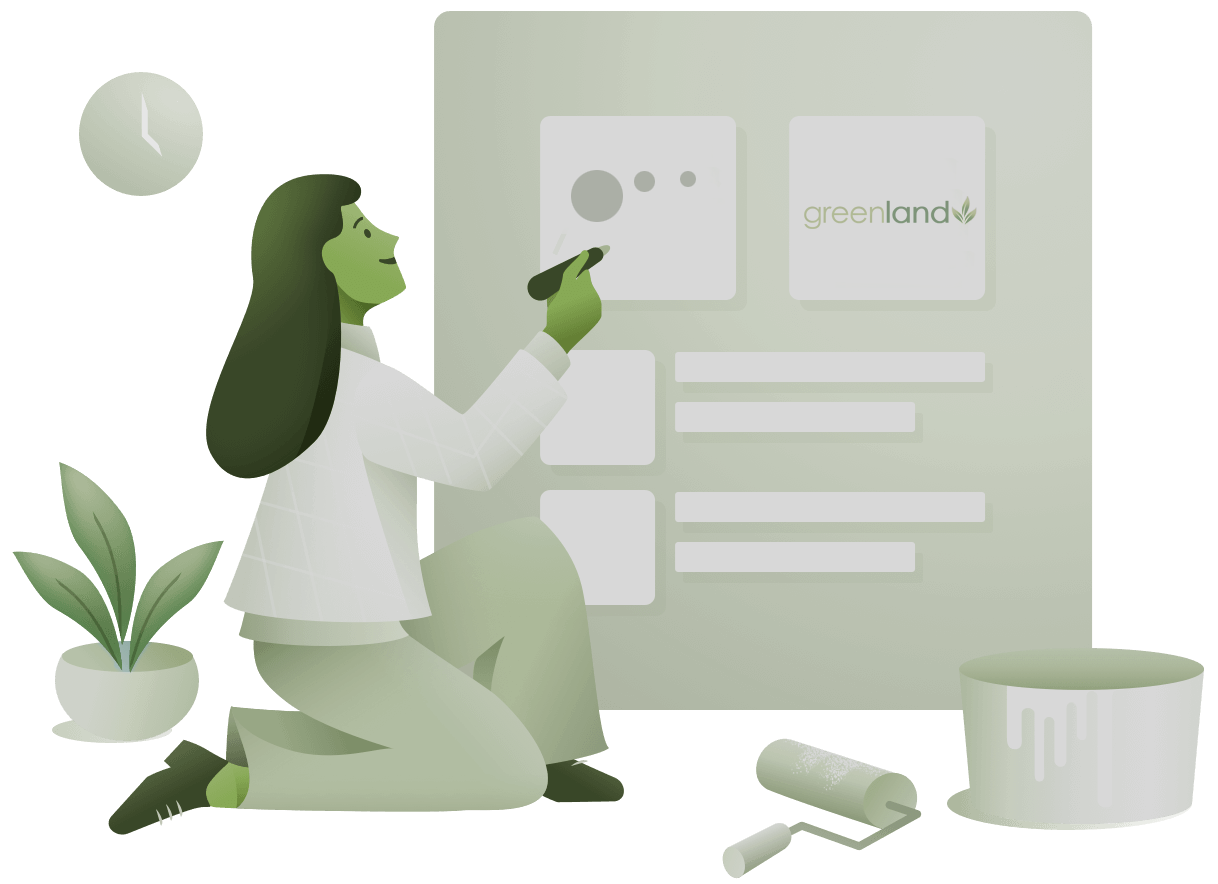 All Services Offered
Additions & Remodeling

Sunroom or Patio Enclosure Build
Brick & Stone

Brick and Stone Patios, Walks, and Steps - Install

Brick, Stone or Block Wall Install
Carpenters

Custom Arbor, Pergola or Trellis
Outdoor Gazeebos, Covered Patios
Concrete

Concrete Delivery

Stamped Concrete - Install

Retaining Wall Install

Concrete Patios, Walks & Steps Install
Decks

Deck or Porch Build or Replace

Deck or Porch Repair
Designers & Decorators

Landscape Designer

Building Designer
Bathroom Designer

Kitchen Designer
Disability Services

Disability Ramp Build

Disability Ramp Repair
Docks

Water Dock Build

Water Dock Repair
Fences

Wood Fence Install

Wood Fence Repair

Wrought Iron Fence Install

Vinyl or PVC Fence Install
Fountains & Ponds

Pond Water Feature

Fountain or Waterfall Water Feature
Furniture Repair & Refinish

Custom Furniture
Garage & Garage Doors

Build Garage
Landscaping

Sod Install

Landscaping for Yard or Garden Install

Soil, Sand, Mulch and rock Delivery

Minor Grading or Resloping

Landscape Curbing Install

Synthetic Grass for Play Area Install
Sheds & Enclosures

Sunroom or Patio Enclosure Repair

Greenhouse Repair

Yurt Build
Swimming Pools

Swimming Pool Heaters Install

Swimming Pool Covers Install

Swimming Pool Remodel

Concrete Swimming Pool Install

In-Ground Swimming Pool Repair

Infinity, Zero-Edge, and Vanishing Pools
Spools and Spas
Del Mar (Spanish for "Of the Sea") is a beach town in San Diego County, California, located on the coast of the Pacific Ocean. Established in 1885 as a seaside resort, the city incorporated in 1959. The Del Mar Horse Races are hosted on the Del Mar racetrack every summer. The population was estimated at 4,347 in 2018, up from 4,161 at the 2010 census. The town has a population along the coast and the bluffs above the ocean. However, these properties are very vulnerable to climate change caused sea level rise and subsequent coastal erosion. Already transportation infrastructure has been under threat. The city has a Climate change adaptation plan that notably doesn't have any managed retreat strategy even though it was recommended by the state California Coastal Commission in 2019.
Incorporated in 1959, the City of Del Mar is a quaint seaside village located just 20 miles north of San Diego. With a population of approximately 4,200 people, and covering just 2.2 square miles, Del Mar is known for its vibrant small-town atmosphere. Del Mar attracts residents, and upwards of 2 million visitors annually from all over the world, who come to enjoy the beautiful dog-friendly beaches, hiking trails, scenic views, and the many shops and dining opportunities located within the Del Mar village.
Del Mar is one of only two locations where the Torrey Pine tree naturally occurs. The Torrey Pine is the rarest pine in the United States; only two populations of this endangered species exist, in Del Mar and on Santa Rosa Island. The Soledad Valley at the south of Del Mar severs two colony segments. At the southern edge of Del Mar is the Los Peñasquitos Lagoon. To the north is the San Dieguito Lagoon and the San Dieguito River, which empties into the Pacific Ocean at Del Mar. The bluffs along Del Mar's south beach are subject to collapse.
According to the United States Census Bureau, the city has a total area of 1.8 square miles (4.7 km2), of which 1.7 square miles (4.4 km2) of it is land and 0.1 square miles (0.26 km2) of it (3.94%) is water.
el Mar's climate is considered mediterranean-subtropical with warm, dry summers and mild, humid winters. Temperatures exceed 85 °F (29 °C) only on a few occasions throughout the year and rarely drop below 41 °F (5 °C). The average yearly temperature in Del Mar is approximately 65 °F (18 °C). Del Mar has many local events such as Summer Solstice (June), Twilight Summer Concerts (June-September), Taste of Del Mar (September), Santa by the Sea (December), Farmers Market (Saturdays every week) and much more! Del Mar is also home to the renowned Del Mar Racetrack which brings the excitement of thoroughbred horse racing events during the summer and fall racing seasons and the San Diego Fairgrounds that host the hugely popular San Diego County Fair and many other special events throughout the year.
Del Mar, CA Landscaping and Pool Regulations
Del Mar, like many other cities in California, has put into place building codes and regulations regarding water efficient landscaping. As a Carlsbad-based landscape and pool contractor, Green Land Co. is familiar with these rules and regulations and always meet and/or exceed these requirements. We are proud to work with the Del Mar clients in creating water efficient landscaping projects.
Del Mar's water efficient landscaping regulations are set forth in the Del Mar Municipal Code, specifically Chapter 23.60 on Water Efficient Landscapes. The Del Mar Municipal code requires water efficiency.
Specifically, the code requires the following: 23.60.020 - Purpose. A.It is the established policy of the City of Del Mar that all public and private users of water within the City shall use such water for reasonable purposes and in a reasonable and conscientious effort to conserve water.B.Consistent with this established City Policy, and with the legislative findings of the State and pursuant to Government Code §§ 65596 et seq., the purpose of this Chapter is to:
1.Promote water conservation as a standard requirement of development within the City of Del Mar;
2.Promote the values and benefits of landscapes while recognizing the need to invest water and other resources as efficiently as possible;
3.Establish a structure for planning, designing, installing, maintaining and managing water efficient landscapes in new construction and rehabilitated projects;
4.Establish provisions for water management practices and water waste prevention for existing landscapes;
5.Use water efficiently without waste by setting a Maximum Applied Water Allowance as an upper limit for water use and reducing water use to the lowest practical amount;
6.Promote the benefits of consistent landscape ordinances with neighboring local and regional agencies; and
7.Encourage the use of regional economic incentives that promote the efficient use of water.
C.To the degree that the requirements imposed in this Chapter are more stringent than the requirements contained in the State Building Standards Code, the requirements of this Chapter shall prevail and shall be applicable within the City.
Del Mar also has stringent pool standards that we are very familiar with. Green Land Co. has built numerous pools over the years in Del Mar, and we are familiar with the permitting and design requirements of this beautiful beach city.
To assure public safety, the construction, installation, or maintenance of all swimming pools or outside water bodies shall be subject to the limitations and regulations set forth herein.
Some of these requirements, per Chapter 30.86.170 of the Del Mar Municipal Code, includes the following requirements:
A.Fence Required. Every person, firm or corporation in possession of land within the City of Del Mar, California, either as an owner, purchaser under contract, lessee, tenant, or licensee, upon which is situated a swimming pool or outside body of water having a depth of over 12 inches, shall maintain a protective fence, wall, enclosure or other effective barrier as required by the Uniform Building Code around said pool or outside body of water. The height of said fence(s), wall(s), enclosure(s) or other effective barrier shall be not less than five feet as measured on the exterior facade above the finished grate at any point, with no opening therein provided, however, that no such fence or wall shall be erected that affords ladder-like or step-like access. The provisions of this Section shall not apply to premises where a swimming pool is used or maintained and the premises are used for any hotel or motel consisting of ten or more units, where the owner or any employee thereof is on duty on such premises 24 hours each day.
B.Gates. All gates or doors opening through such fences, walls, or enclosures shall be equipped with self-closing and self-latching devices designed to keep, or capable of keeping, such door or gate securely closed and latched at all times when not in actual use, provided, however, that the door of any dwelling that is forming any part of the enclosures hereinabove required need not be so equipped. Unlatching devices shall be located not less than four feet above the ground. Gates shall be kept securely closed and latched or attended at all times.
C.Existing Pools. All requirements of this Chapter shall apply to existing swimming pools and outside bodies of water. It shall be unlawful to maintain a swimming pool which is not fenced in accordance with the terms of this Chapter.
D.Conformity with Other Building and Zoning Regulations. Any fence or wall erected for the purpose of complying with this Chapter shall conform to all other zoning regulations of the City, provided further that no swimming pool shall be constructed where protective fencing required will be in conflict with other zoning regulations.E.Compliance for Final Approval. All plans for construction of swimming pools shall show compliance with the requirements of this Title. No water shall be placed in said pool, and final inspection and approval shall be withheld until all requirements are in compliance with this Title.
Sources: https://en.wikipedia.org/wiki/Del_Mar,_California
Del Mar, CA City Website: https://www.delmar.ca.us/
Del Mar Municipal Code: https://library.municode.com/ca/del_mar/codes/municipal_code
Cardiff By The Sea, CA
Carlsbad, CA
Del Mar, CA
Encinitas, CA
Escondido, CA
Fallbrook, CA

La Costa, CA
La Jolla, CA
Leucadia, CA
North County
Oceanside
Poway, CA

Rancho Santa Fe, CA
San Diego, CA
San Diego County, CA
San Marcos, CA
Solana Beach, CA