We specialize in residential and commercial swimming pool and landscape design, individually tailored to increase the aesthetic appeal and overall enjoyment of your residential or commercial setting.
You may need our services to design a plan from scratch or you may already have a plan from an outside designer or landscape architect, which now needs to be implemented.

Regardless of where you are in the process, Green Land Co. can take your ideas and make them a reality.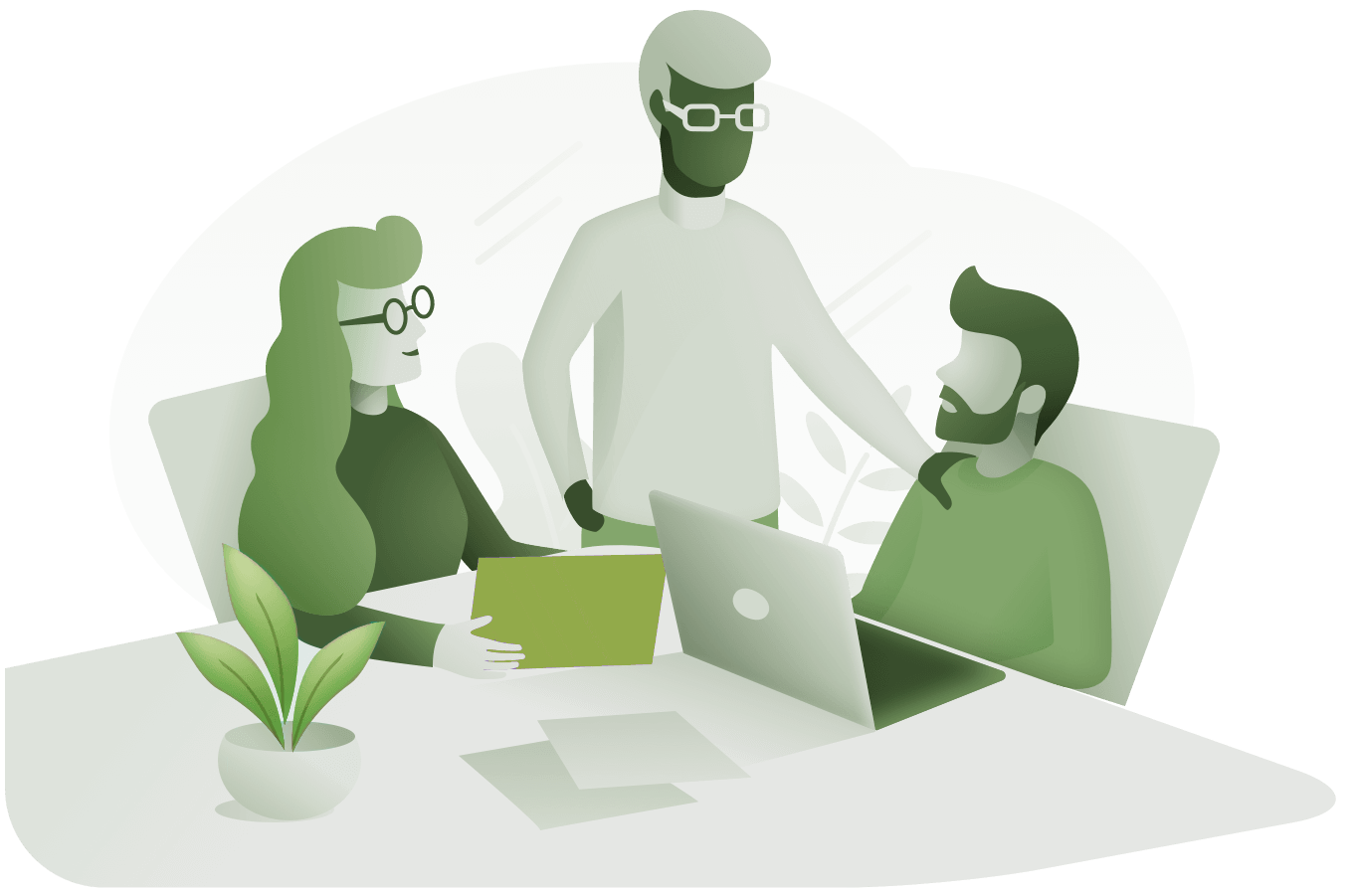 Custom Pools, Spas, Ponds, Waterfalls
We are known for our beautiful pools and spas. Over the past 35 years, we have designed and built hundreds of pools in Encinitas, California. Each pool we design and build is custom designed and tailor made for you property.
Most pool contractors only make pools. Most landscaping contractors only do landscaping. But pools, spas and their surrounding hardscaping and landscaping have to work together seamlessly. As both a California licensed pool contractor and a Calfiornia licensed landscaping contractors, we have the experience and know how to give you a seamless look that pulls together our expertise to make your property more beautiful and more functional.

Designing residential pools is more of an art form than ever before. From waterfalls to grottos, to vanishing pools, infinity pools, and zero-edge pools, we have done it all. We make each desgin from the ground up to fit the contours of your property and to fit new or existing landscaping. Our goal is to create a soothing recreational environment for friends and family while enhancing your surroundings. Our pool designs are created to make the best use of your existing space to help increase the value of your property. We also offer the most advance, energy efficient, and eco-friendly products and systems.
Adding a fountain, pond, waterfall, or stream to your home in Encinitas, California is a magical combination of rocks, plant textures and liquid motion which you will enjoy all year round. Today's systems are owner-friendly, affordable, natural looking, and come with less maintenance time than before.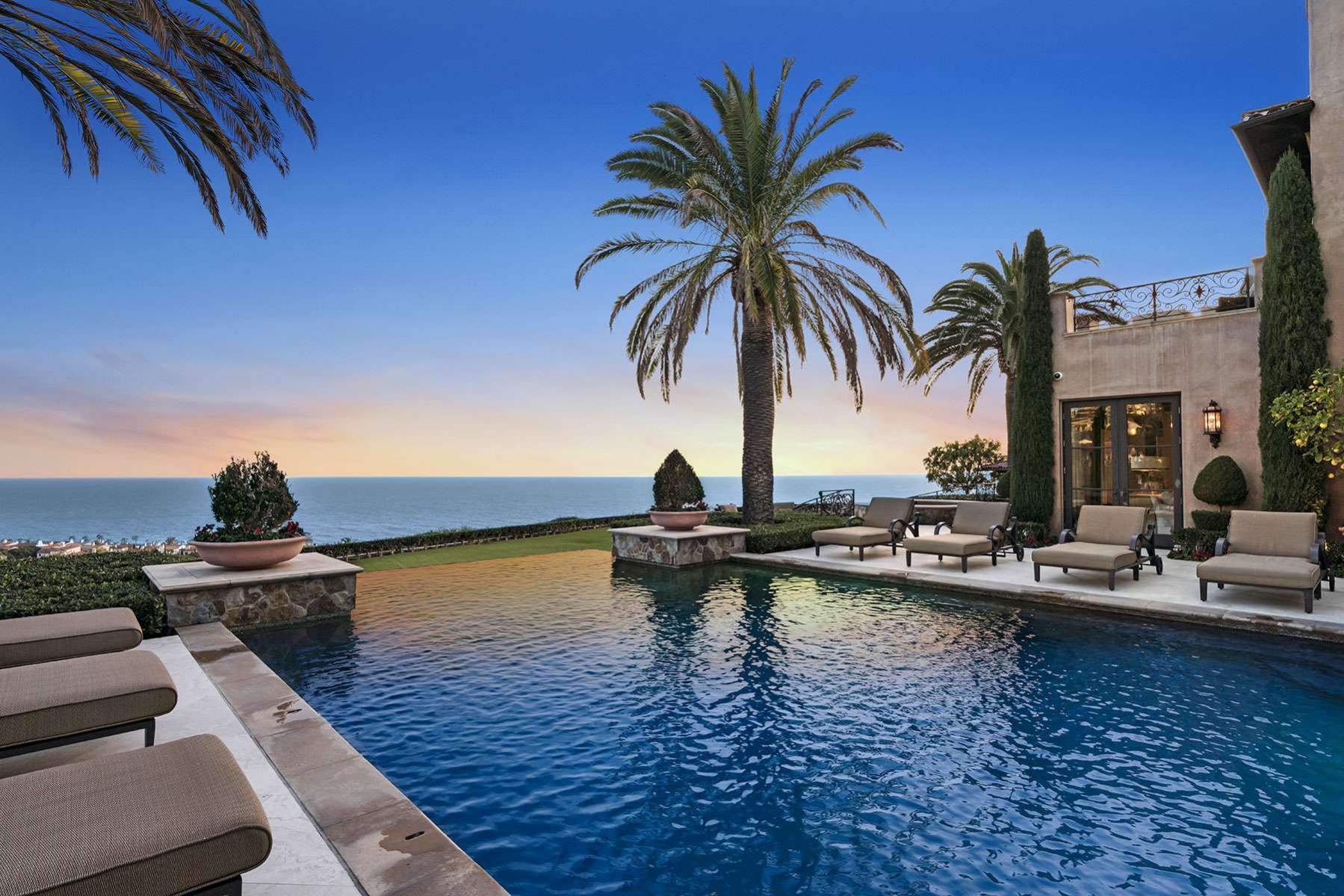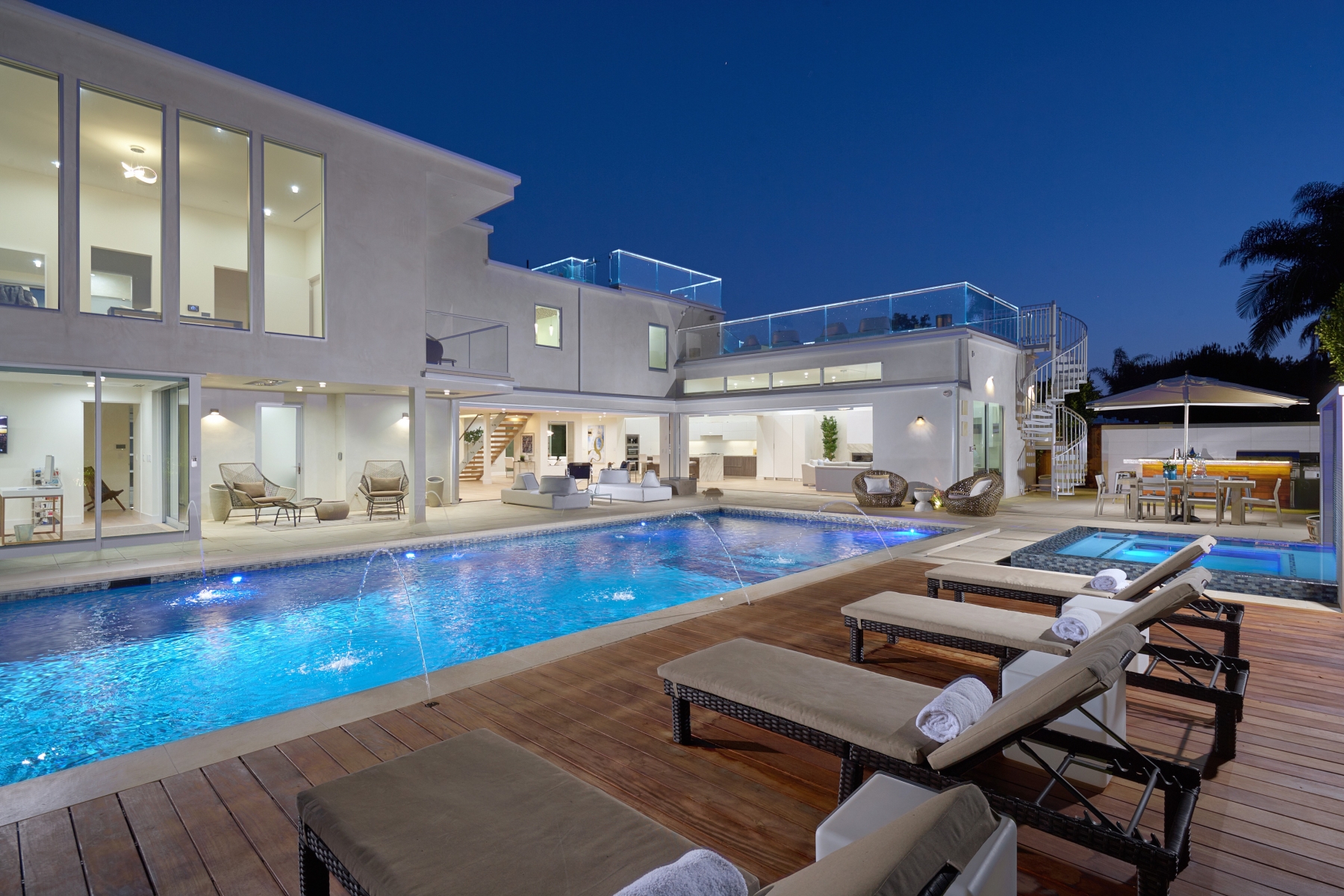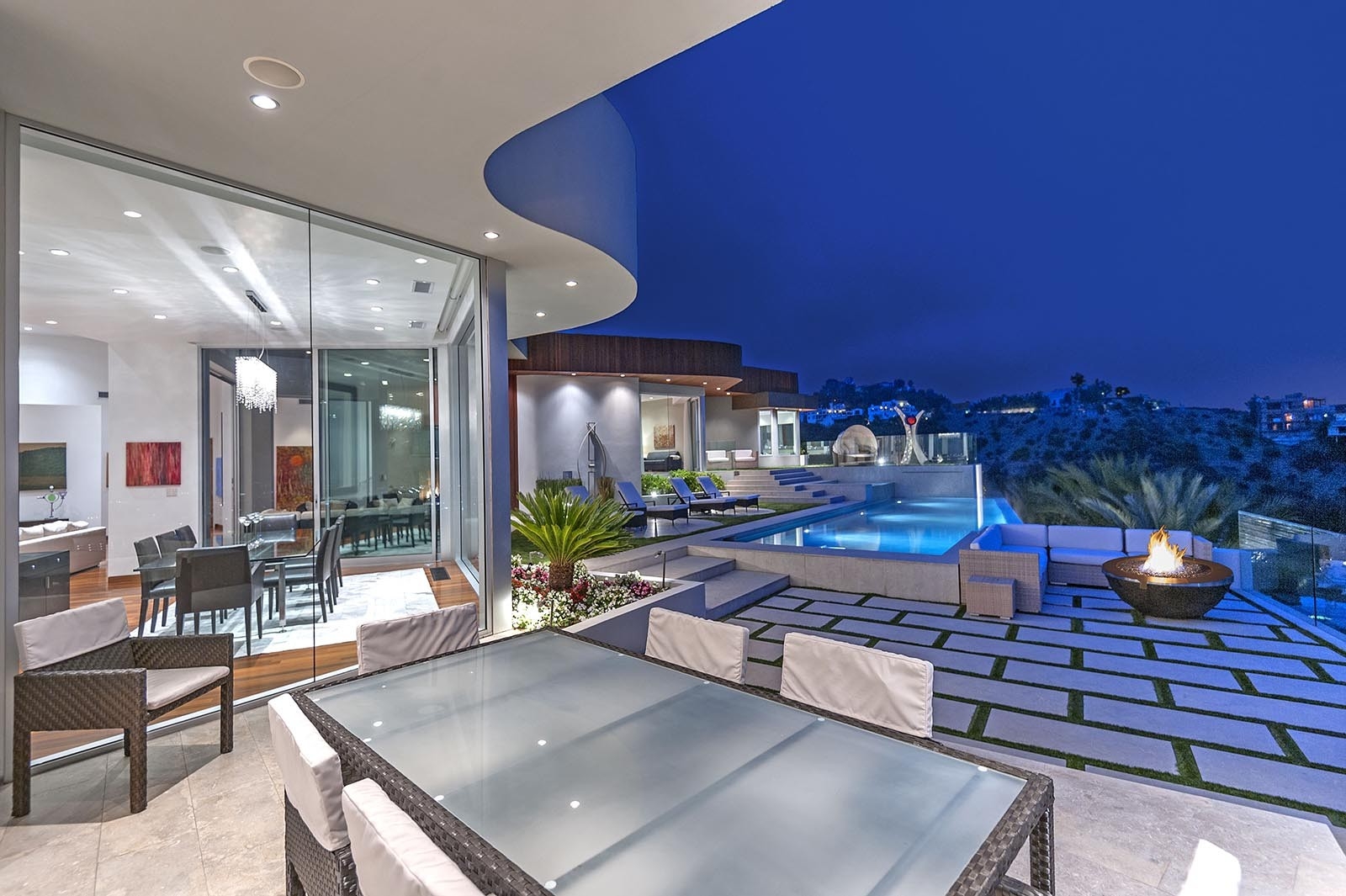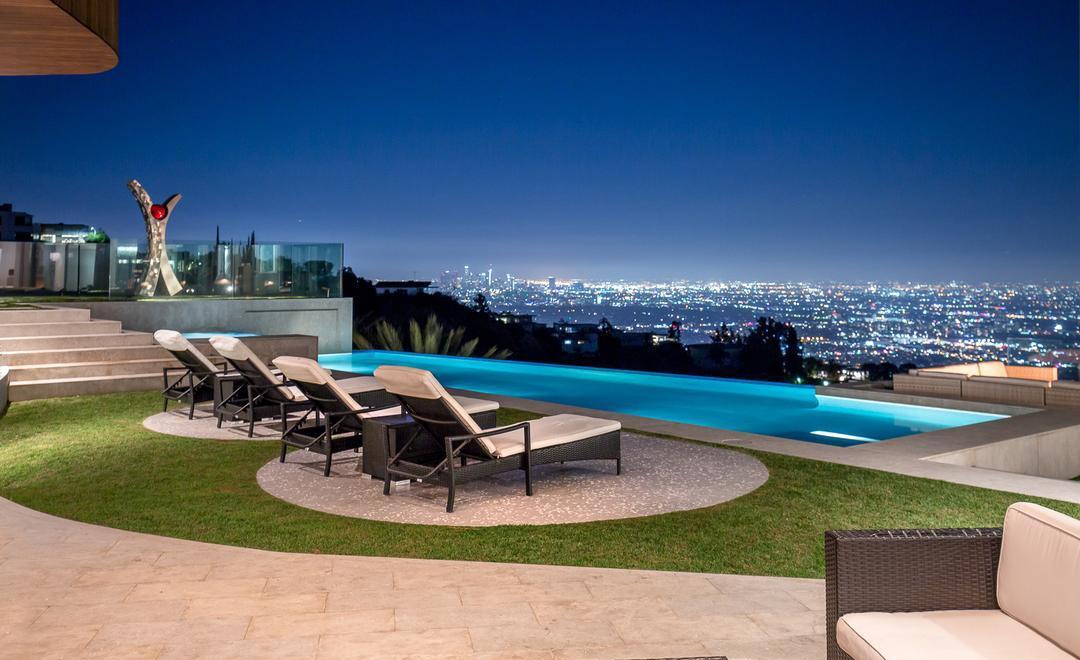 Outdoor Kitchens, BBQs, Grills
Outdoor kitchens, BBQs and grills instantly transform your backyard into a entertainment center that adds enjoyment and instant value to your home. We design a variety of covered and uncovered outdoor grills, BBQs and outdoor kitchens exactly to our customer's specifications.
We use a variety of built-in grills, appliances and other fixtures that are high quality and meet a variety of price points.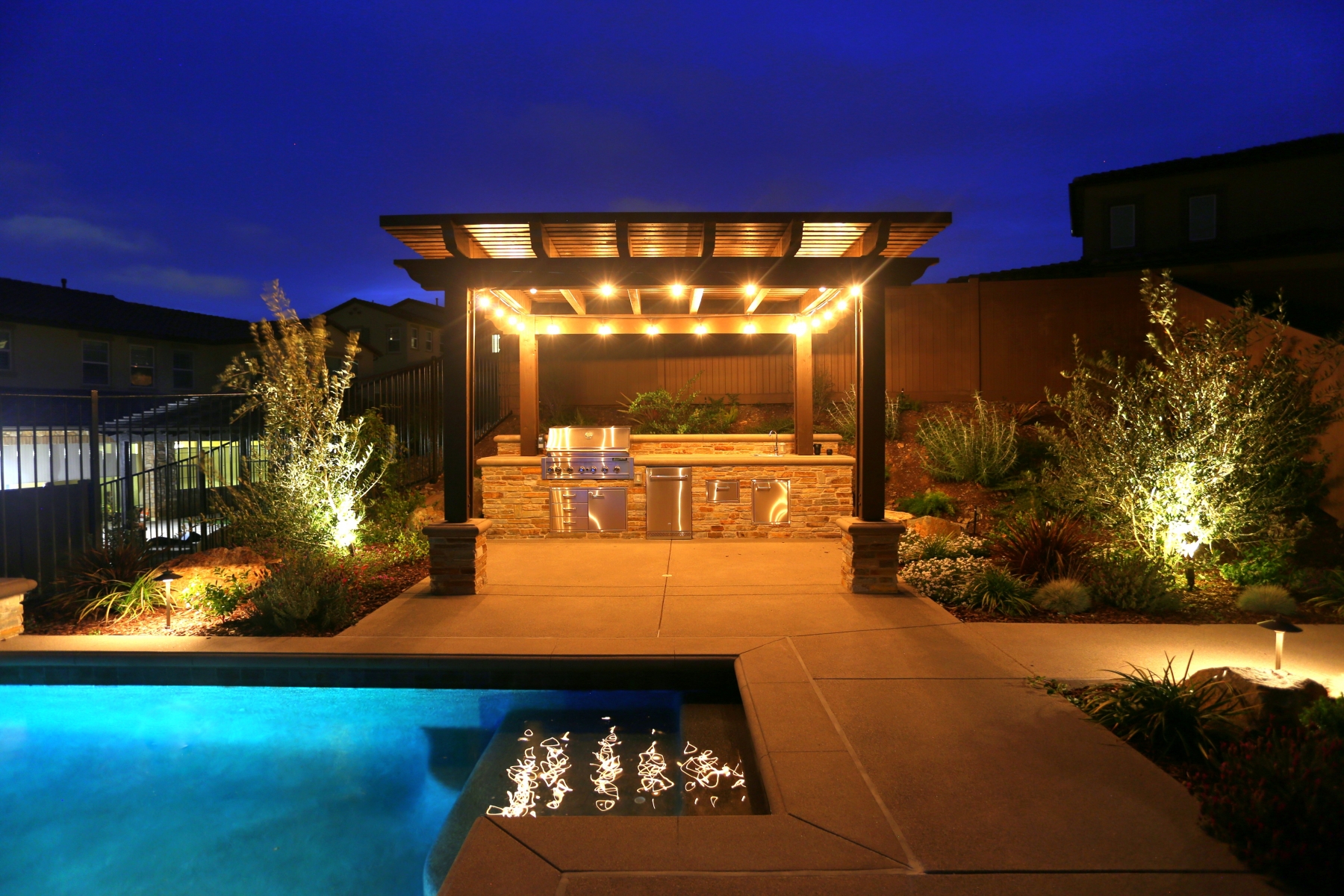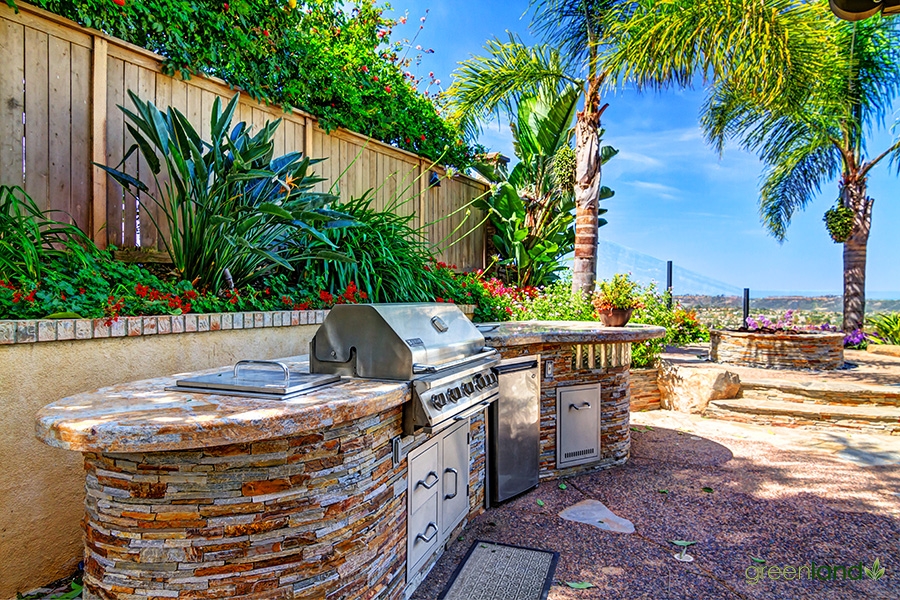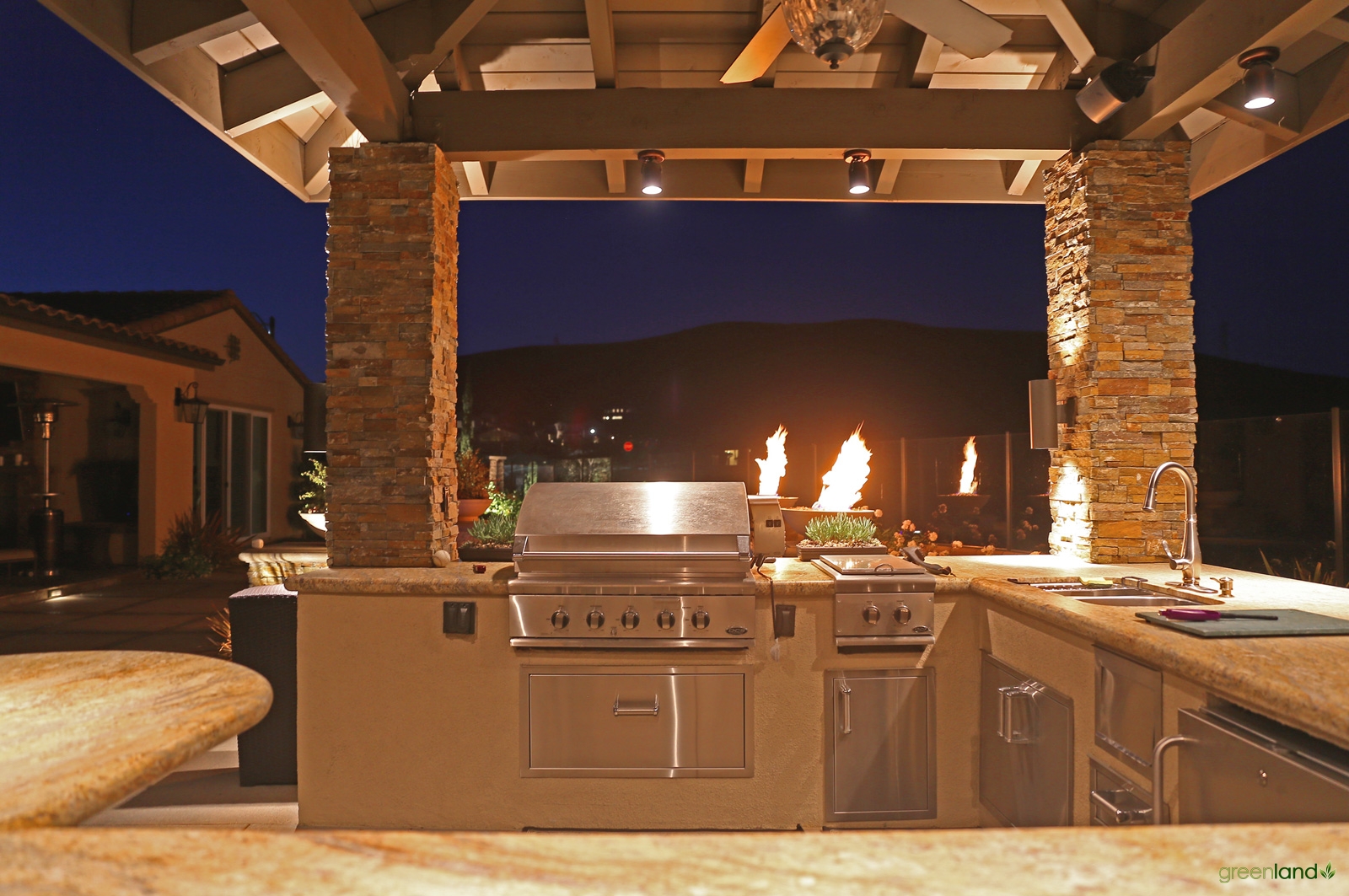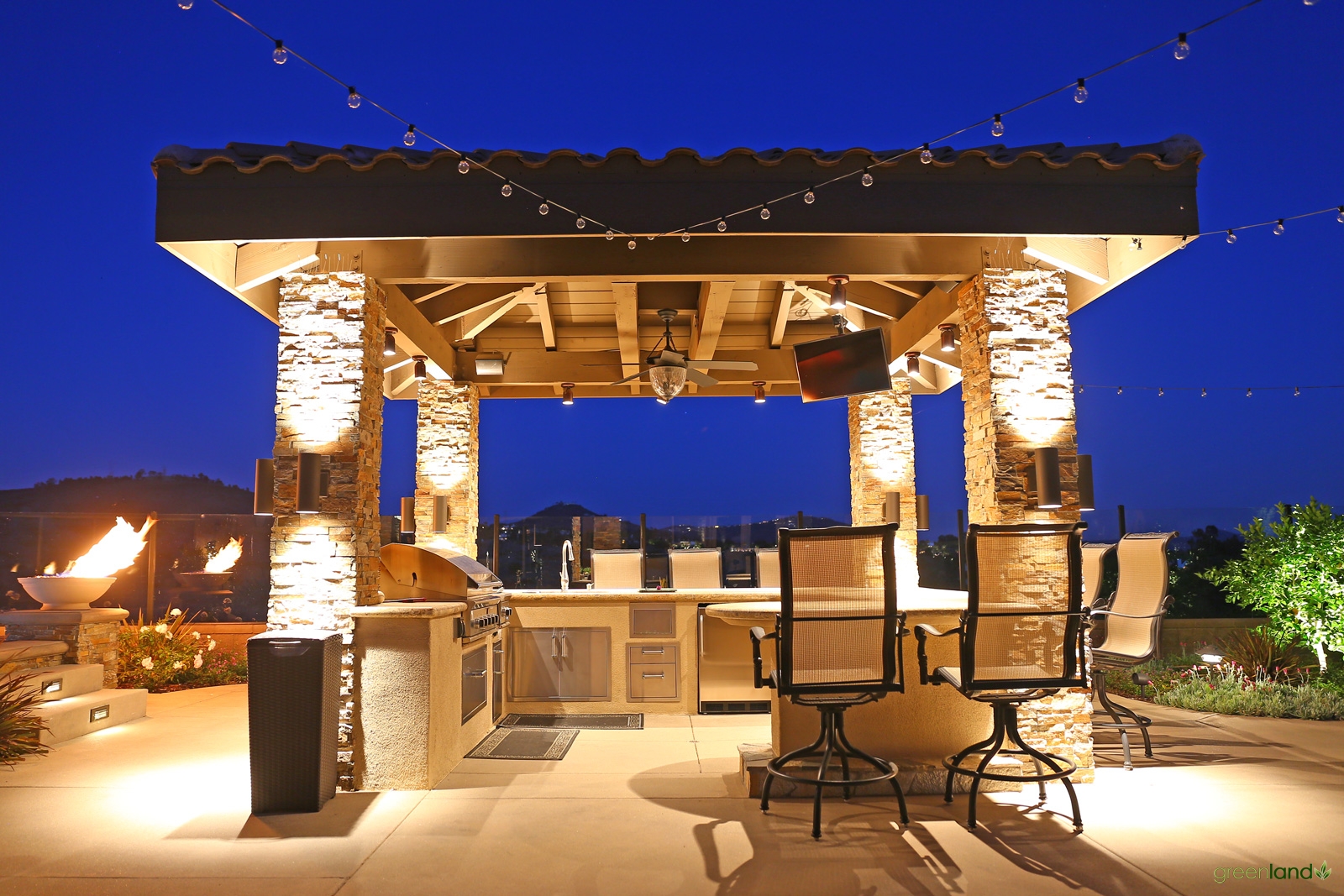 Encinitas Custom Pool Designs and Installation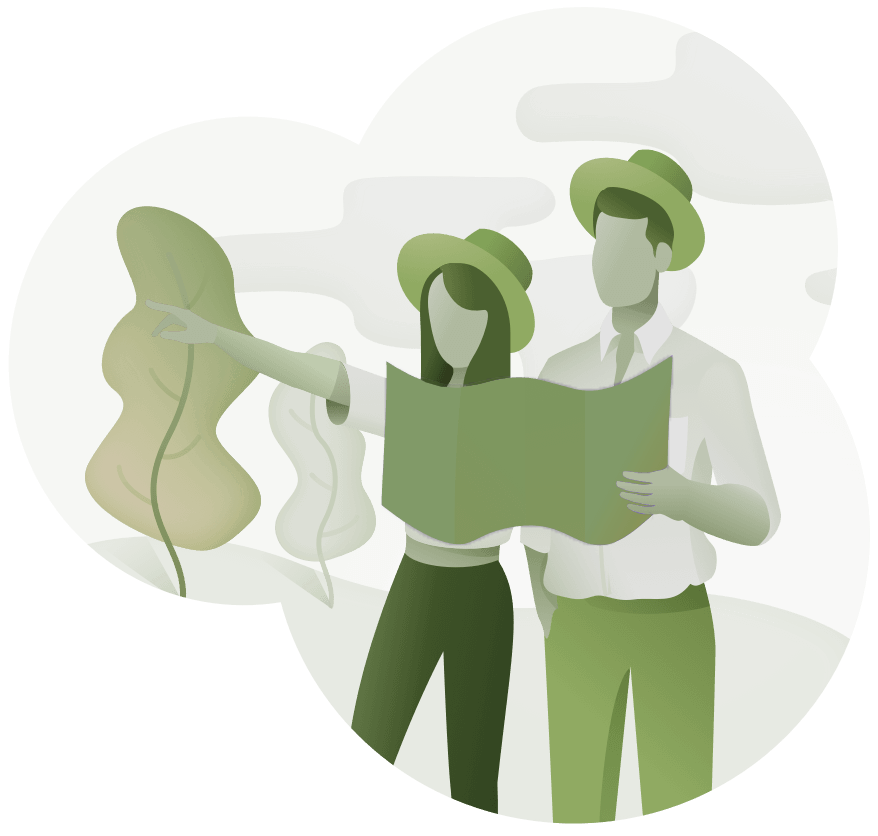 We offer the following services to our clients:
Consultation
Conceptual Design
Pools, Ponds, Waterfalls
Hardscape & Masonry
Outdoor Fire Pits and Fireplaces
Green, Eco-Friendly Landscaping
Pavers
Putting Greens
Landscape Lighting
Focal Points
Custom & Unique Projects
Maintenance & Upkeep
Please visit our gallery to see pictures of our past projects. A well-designed and properly installed landscape will provide years of enjoyment, visual interest, and can substantially increase the value of your property.

Whatever your needs, whether small or large, we offer an array of design and construction possibilities. Give us a call today and we will be happy to set up a consultation.
Your landscape consultation will guide you in discovering what your landscape requires and can be arranged to accommodate your schedule on weekdays or weekends.
The consultation includes a basic site analysis, photo documentation and a complete evaluation of the area in question. We will show you a rough design plan and provide an estimate including all the components that were discussed and agreed upon during the consultation.
2. Design
Landscape concept plans are narrowly tailored to create landscape styles that best suit your taste, lifestyle and the unique architectural elements of your property.
3. Installation
Following the design phase, we then build and install designs created not only by our own innovative designs, but also those brought to us by our clients from outside vendors and landscape architects. Many of our clients even submit their own ideas and suggestions, which we are always happy to help implement. In every case, we seek out materials and specimen plants of the highest quality and install them under the careful supervision of qualified members of our installation team.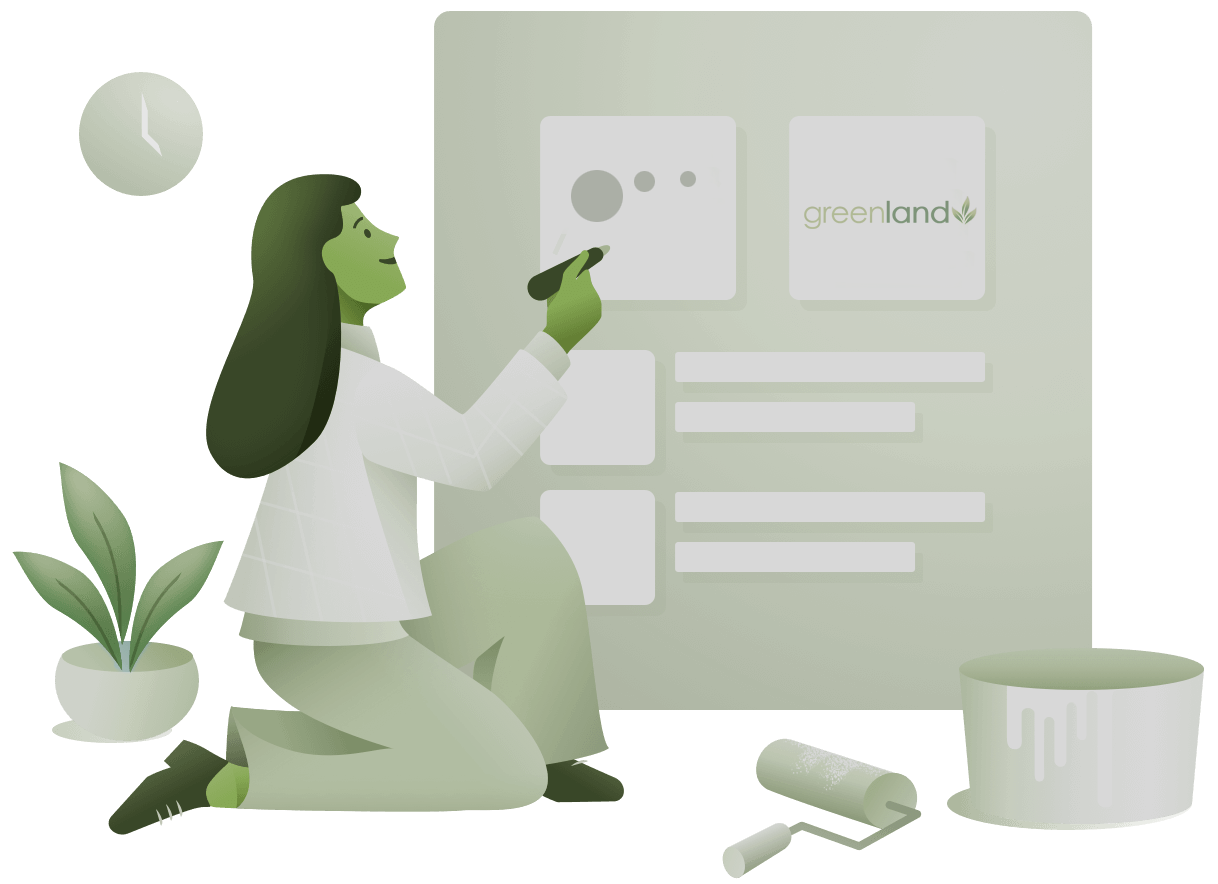 All Services Offered
Additions & Remodeling

Sunroom or Patio Enclosure Build
Brick & Stone

Brick and Stone Patios, Walks, and Steps - Install

Brick, Stone or Block Wall Install
Carpenters

Custom Arbor, Pergola or Trellis
Outdoor Gazeebos, Covered Patios
Concrete

Concrete Delivery

Stamped Concrete - Install

Retaining Wall Install

Concrete Patios, Walks & Steps Install
Decks

Deck or Porch Build or Replace

Deck or Porch Repair
Designers & Decorators

Landscape Designer

Building Designer
Bathroom Designer

Kitchen Designer
Disability Services

Disability Ramp Build

Disability Ramp Repair
Docks

Water Dock Build

Water Dock Repair
Fences

Wood Fence Install

Wood Fence Repair

Wrought Iron Fence Install

Vinyl or PVC Fence Install
Fountains & Ponds

Pond Water Feature

Fountain or Waterfall Water Feature
Furniture Repair & Refinish

Custom Furniture
Garage & Garage Doors

Build Garage
Landscaping

Sod Install

Landscaping for Yard or Garden Install

Soil, Sand, Mulch and rock Delivery

Minor Grading or Resloping

Landscape Curbing Install

Synthetic Grass for Play Area Install
Sheds & Enclosures

Sunroom or Patio Enclosure Repair

Greenhouse Repair

Yurt Build
Swimming Pools

Swimming Pool Heaters Install

Swimming Pool Covers Install

Swimming Pool Remodel

Concrete Swimming Pool Install

In-Ground Swimming Pool Repair

Infinity, Zero-Edge, and Vanishing Pools
Spools and Spas
Encinitas (Spanish for "Small Oaks") is a beach city in the North County area of San Diego County, California. Located within Southern California, it is approximately 25 miles (40 km) north of San Diego, between Solana Beach and Carlsbad, and about 95 miles (153 km) south of Los Angeles. As of the 2010 census, the city had a population of 59,518, up from 58,014 at the 2000 census.
Encinitas's coastal microclimate is perfect for numerous landscaping types. Encinitas lies on rugged coastal terrace. The city is bisected by a low-lying coastal ridge that separates New and Old Encinitas. In the north of the city, the coast rises in elevation and the land is raised up in the form of many coastal bluffs. These cliffs are subject to collapsing on the narrow beach. The city is bounded by Batiquitos Lagoon to the north and San Elijo Lagoon to the south. According to the United States Census Bureau, the city has a total area of 20.0 square miles (52 km2). 18.8 square miles (49 km2) of it is land and 1.2 square miles (3.1 km2) of it (5.89%) is water. The city's elevation ranges between sea level and 402 feet (123 m) above sea level.
Encinitas has a very mild, Mediterranean climate. Average daily high temperature is 72 °F (22 °C). Temperatures below 40 °F (4 °C) and above 85 °F (29 °C) are rare. Average rainfall is about 10 inches (250 mm) per year. The wet season lasts during the winter and spring, when temperatures are usually cool. Average daytime temperatures hit 65 °F in winter and spring, when rain and marine layer (fog) are common (May Gray/June Gloom). Nighttime lows range from 45 to 55 °F. The dry season lasts from summer through fall, with average daytime temperatures ranging from 75 to 85 °F, and nighttime lows being from the upper 50s–60s°F. Ocean water temperatures average 60 °F in winter, 64 °F in spring, 70 °F in summer, and 66 °F in fall. In winter, strong Pacific storms can bring heavy rain. During the winter of 2015–2016, the area saw rounds of severe thunderstorms.
Recently named among the 20 best surf towns in the world by National Geographic, Encinitas wears its surf history proudly. Located along six miles of Pacific Ocean coastline, Encinitas is an unspoiled reminder of the historic Highway 101 beach culture that thrived in the mid-1900s.
There are numerous Encinitas subdivisions and neighborhoods that are recognized by both locals and real estate professionals, and some of these communities have clearly defined borders, such as Cambria, Knightsbridge, and Wildflower Estates. Other Encinitas communities are more generally known by the their locale or geographic features such as the Beach Area, Village Park, Leucadia, Moonlight Beach and Olivenhain.
Encinitas can be divided into five areas:
Old Encinitas: a small beachside area featuring a mix of businesses and housing styles. Sitting along Coast Highway 101 (Historic US 101), the Encinitas welcome arch, the famous surf break Swamis, and the early 20th century La Paloma Theater are located here. Old Encinitas is divided from New Encinitas by a low coastal ridge.
New Encinitas: a newer region which features a golf course, many shopping centers, and is composed of larger tract homes.
Olivenhain: a semi-rural region in eastern Encinitas, composed of mostly single family homes, an active 4-H Club, and several private equestrian facilities. Olivenhain connects to Rancho Santa Fe via Encinitas Boulevard.
Leucadia: a coastal community of the city. Leucadia features tree-lined streets and boulevards. The community features art galleries, unusual stores, and restaurants, along with single family homes. This also contains beaches such as Beacons and Grandview.
Cardiff-by-the-Sea: Encinitas' southernmost oceanfront community, which features streets named after British cities and classical composers, the Lux Art Institute, and the San Elijo Campus of Mira Costa College.
Encinitas Pool and Landscaping Regulations
Since 2010, Encinitas, like many other cities in California, has put into place building codes and regulations regarding water efficient landscaping. County of San Diego Water Efficient Landscape Design Manual, which includes policies and regulations that must be followed.
Sources: https://en.wikipedia.org/wiki/Encinitas,_California
Encinitas Municipal Code: http://www.qcode.us/codes/encinitas/
Encinitas City Website: https://encinitasca.gov/
Encinitas San Diego Explore Website: https://www.sandiego.org/articles/north-county/encinitas-california.aspx/
Encinitas Landscape Manual Policies and Requirements (Landscape Manual): Encinitas Landscape Manual
Cardiff By The Sea, CA
Carlsbad, CA
Del Mar, CA
Encinitas, CA
Escondido, CA
Fallbrook, CA

La Costa, CA
La Jolla, CA
Leucadia, CA
North County
Oceanside
Poway, CA

Rancho Santa Fe, CA
San Diego, CA
San Diego County, CA
San Marcos, CA
Solana Beach, CA